Our solutions are perfect for destination weddings from 30 to 120 guests
Don't see exactly what you you are looking for? Contact us so we can discuss alternative options. Please visit our Frequently Asked Questions page.
Weekend Wedding Package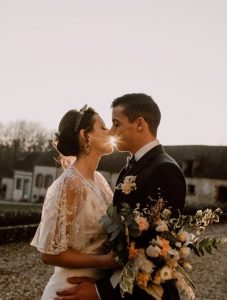 You will have use of the estate for the weekend from Friday 18h to Monday 10h, with lodging for 24 people and up to 120 guests the day of your reception.
This package includes the following ; 
Château (8 rooms, 16 people) and Hunt Room in the barn with it's grand fireplace and pool table (closed during receptions)
Guest House (3 rooms, 8 people)
Barn and hunt room for the dinner and after party for a maximum of 120 guests
DJ with sound and light system until 4am
Tables and chairs for your reception
Speaker with microphone and projector for speeches
Use of kayaks and pedalos on Watermill lake
Use of the exotic room in the barn with small pool (closed during receptions)         
One Week Destination Wedding Package
One week package pricing starts at four nights. Identical to the weekend package though you will have use of the estate for an entire week from Wednesday 6pm to the following Wednesday at 10am. This will allow you the time to get settled in, set up and prepare for the big day, then unwind and spend time with your friends and family while enjoying a cold beer at our microbrewery. Take a spin in the kayaks and pedalos, or spend the day fishing and enjoying nature. 
Need some inspiration ? See videos and photos of previous weddings here !
Fees
Contact Celine, tel: +33 6 30 71 28 72, mail: cleys@miserai.com.
She will send you a detailed written estimate tailored to your specific needs.